Shoutout to Carrie Willoughby for winning our first $500 stimulus!  While you wait for another government stimulus, 99.3 WAJK and the Illinois Valley Y have another $500 you can win just by listening for your name three times a day!  Sign up for your WAJK Starved Rock Country Stimulus here now, then starting Tuesday February 16, listen for your name just after 7 a.m., 1 p.m. and 4 p.m.  Call within 20 minutes of hearing your name and you're qualified to win!  One qualifier will be drawn at random to win the first stimulus Monday March 1st.   Click here to sign up now for your WAJK Starved Rock Country Stimulus and good luck!
The 99.3 WAJK Starved Rock Stimulus is presented by: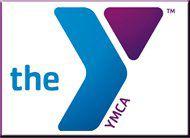 and brought to you in part by:
Official Contest Rules
You must be a legal U.S. citizen 18 or older to qualify and win.
The grand prize is $500 USD.
Winner will be determined via random drawings on 2/8/21 and 3/1/21 from all qualifiers from that qualifying period.
Qualify weekdays 1/26/21 - 2/5/21 and 2/16/21 - 2/26/21 by hearing your name broadcast on-air just after 7 a.m., 1 p.m. or 4 p.m. and calling 815-223-9999 within 20 minutes of the broadcast.
To enter your name for broadcast, you must sign up at 993WAJK.com.
Odds of winning depend on the number of qualifiers.
Starved Rock Media is not responsible for incomplete or dropped calls.
Employees and immediate family members of Starved Rock Media and sponsors of this promotion are not eligible to win.
Winners agree to allow use of their name and likeness in promotional materials.
Winner may be responsible for taxes.
Certain restrictions may apply.
Void where prohibited.
All decisions of the judges are final.