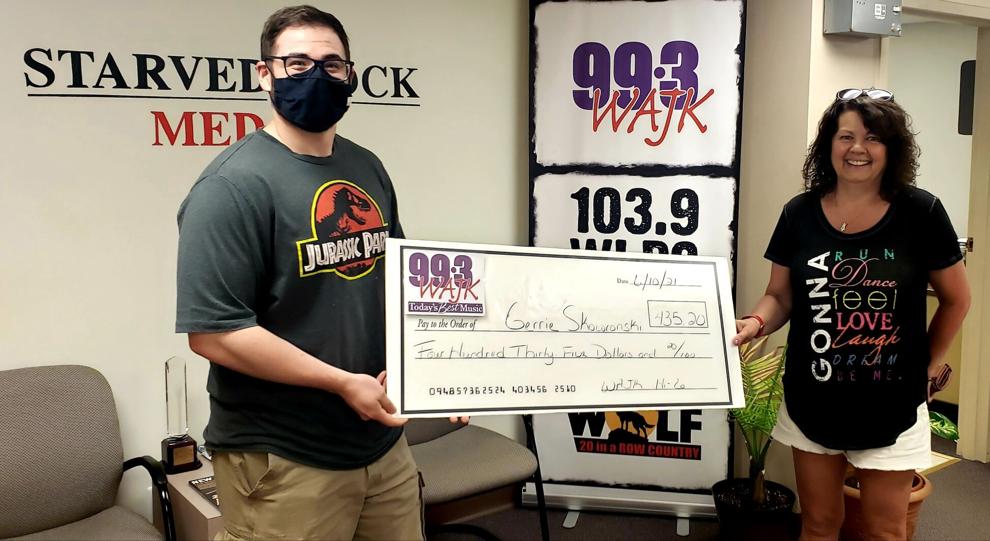 $435.40!  That's how much Gerrie Skowronski won with 99.3 WAJK's Hi Lo Cash Game, presented by the Silver Slipper Saloon!  How much will you will with jackpot 2?  (hint:  somewhere between $100 and $1000!) Listen to WAJK Tuesdays and Thursdays just after 7 a.m., 1 p.m. and 4 p.m.  When you hear the cue to call 815-223-9999 be the 9th person to get through to guess the jackpot.  Each time you play you're told whether your guess is too high or too low.  The excitement builds as you close in.  When you guess the exact amount down to the penny, you win all the cash!  It's that easy!    
99.3 WAJK's Hi Lo Cash Game is brought to you by these amazing Starved Rock Country businesses:
Official Contest Rules
You must be a legal U.S. resident 18 years of age of older.
Employees and immediate family members of Starved Rock Media, contest sponsors and other local media companies are not eligible to win.
Winner agrees to allow use of likeness for promotional purposes.
Winner may be responsible for taxes.
Starved Rock Media is not responsible for dropped calls. 
All decisions of the judges are final.
Certain restrictions apply.
There's no purchase necessary.
Void where prohibited.